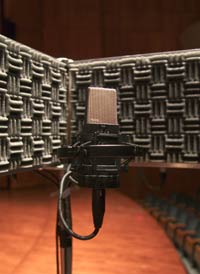 We're the founders of Audiophile.ca and a small independent record label in Montreal, Quebec. We know what it's like to run an independent label, and the obstacles that small labels face trying to compete against large media companies.
It is our mission to seek out exceptionally talented musicians, and develop creative partnerships with them to build a rewarding and enduring business relationship. We encourage the artists to be actively involved in the production process as a whole.
ombú productions provides an exceptional range of skills and technical expertise. As well as being accomplished engineers/producers, we are trained musicians with extensive live and in-studio performance experience. As engineers, we are comfortable on either side of the microphone. As producers, we communicate with our partners as fellow musicians.